Theodor Kittelsen - 27/04/2017
Extremely well-known national artist—Kittelsen is a painter who created some of the most iconic and symbolic paintings in Norwegian culture—a strong shared reference for Norwegians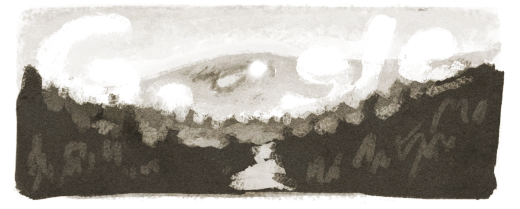 Chantal Akerman - 14/05/2018
Chantal Akerman was a Belgian film director, artist and professor. Her influence on feminist filmmaking and avant-garde cinema has been substantial. She was famous for her very inspired way of telling the stories of women's lives.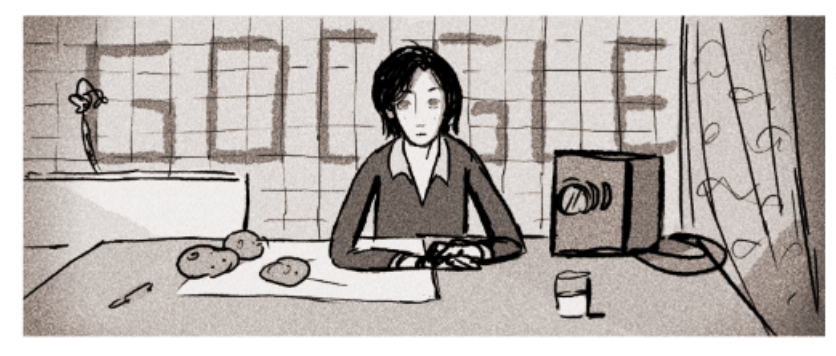 Hibari Misora - 29/05/2017
Hibari Misora was a legendary singer/performer.  She was one of the first women to receive the People's Honor award. She has been known as the queen of pop songs in Japan and brought the joy of music in people's lives after the war. 
Justification: Google creates services for everyone in the world. We hope to enhance peoples' lives. Hibari, sang and performed for everyone. Her fans and listeners were people who she cared about the most, hence her commitment to continue performing despite her sever health situation in her later years. 

Kathe Kollwitz - 08/07/2017
Käthe Kollwitz is one of the most important women and artists of the modern age. She worked with drawing, etching, lithography, woodcuts, painting, printmaking and sculpture. Her art developed independently from external forces and shows signs of genius. Her art is understood worldwide and speaks to her life-force, audacity and self-confidence.
Fanny Blankers - 26/04/2018
She's the biggest female sports star ever for NL, was voted "Female Athlete of the Century" (IAAF), and won gold olympic medals as a 30-year-old mother of two, during a time when many disregarded women's athletics. She set the last of her 12 world records when she was 33. Blankers-Koen received the nickname "the Flying Housewife". 
Dr Esther Park - 16/03/2018
Esther Park was the first and one of very few female doctors during her time. After graduating from the first class of Ewha Hakdang (now Ewha University), she followed Rosetta Sherwood Hall, an American doctor visiting Korea for medical service missions, to New York to study English and Nursing. She went on to complete her doctor's degree at Baltimore Women's Medical School (BWMS, forerunner of Johns Hopkins Medical School) and became the first Korean woman to get a degree for western medical pr.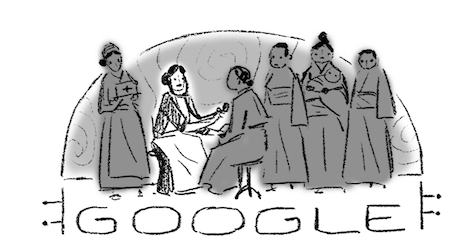 Usmar Ismail - 20/03/2018
Often dubbed the Father of Indonesian Film, Usmar Ismail was a film director active in the 1950s and 60s. He co-founded Perfini, or the Foundation for Film in Indonesia, in 1950. He directed commercially successful films like Enam Djam di Yogya (1951), and Tiga Dara (1956). In 1952, he received a scholarship to study at the Rockfeller Foundation of UCLA.